Avenues to Action: 'Doing' DEI within Your Nonprofit
07/20/2022 09:00 AM - 12:00 PM ET
Location
Hybrid - July 20 & August 10 on Zoom, August 17 in Philadephia

Description
Avenues to Action: 'Doing' DEI within Your Nonprofit
Wednesdays, July 20, August 10, August 17 | 9:00 AM – 12:00 PM ET | Interactive Workshop Series
Facilitated by: Monica O. Montgomery, Transformational Culture Consultant, Monica Muses Creative Consulting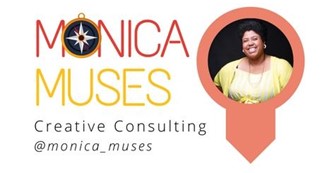 Offered in Partnership by: PANO | The Regional Foundation Center of the Free Library of Philadelphia (RFC) | Villanova University's Department of Public Administration
Sponsored by: APPI Energy | Philadelphia College of Osteopathic Medicine | Villanova University

Many leaders, nonprofit executives, and administrators are on a learning curve with Diversity, Equity, and Inclusion (DEI) efforts; often stuck with questions about how to implement ideas, what actions they should take, and which are the right steps to make real change. We're right there with you! That's why PANO, the Regional Foundation Center, and Villanova's Department of Public Administration have teamed up with transformative culture consultant Monica O. Montgomery for this 3-part series, coming to you this summer.
Each session will be highly tailored, interactive, and customized to prioritize emotional growth, mindset shifts, deep understanding, and action plans over routine results and slideshows of corporate training. This is because we know that the work of anti-racism, cultural sensitivity, undoing implicit bias, and shifting organizations is an urgent moral imperative that needs a hands-on, high-touch, adaptive approach.
Avenues to Action is intentionally designed to incorporate both workshopping' and 'doing' to amplify equity outcomes, strengthen individual accountability, and streamline strategies for institutional capacity. This series:
Goes beyond a framework of diversity compliance and boring trainings to a radical Spirit of Inclusion, that calls people in, centers marginalized identities and the lived experiences, nuances, and narrative of communities of color.

Will challenge participants have to get comfortable with discomfort and implementing rapid, action- oriented ideas.

Reflects brave and best practices – content and recommendations are constantly updated to pivot with the momentum of movements and milestones in our society, as we learn from and share with new thought partners.

Will be part learning, part workshopping, helping diverse cadre of organizations to craft and create project strategies to move their org past DEI statements, to real action in the community.

Will support participants in envisioning and prototyping an equity outcome for their organization's public-facing DEI strategy.

Will culminate in some public-facing organizational change that people can "feel, see, and touch". This goes beyond outcomes like

diversifying the board – because that is an internal goal that is not dynamically radical enough for communities to feel, see, and touch (resources can be supplied for Board Diversification if requested).
Here's how it will work:
Registration fee of $150 for PANO Members or $300 for Not-Yet Members covers up to two representatives from up to 20 local nonprofits

(sorry, this series is open to nonprofits in the greater Philadelphia area – if interested in bringing a similar series to your region of the state,

let us know

!).

The first two sessions (July 20 and August 10) will meet virtually via Zoom and the final session (August 17) will be hosted in-person at the Free Library of Philadelphia. Light refreshments will be provided at the in-person session.

Attendance is appreciated at all three sessions.

Series facilitator Monica O. Montgomery will make herself available for a one-on-one consultation in between the scheduled sessions (at no additional cost)

During the registration process, you will be asked to share the specific Equity Outcome you want to work towards. You can write in one of your own or you can choose from a list of sample outcomes.
Let's walk the DEI talk at our orgs – together!
Agenda
The following sessions will cover four-part modules which offer readings, robust discussion, in-class workshopping, stretch assignments, and strategies for optimizing environments of equity.
Session I (July 20, 2022 – Virtual): Brainstorming & Revising Assumptions
Key Question: What is an environment of Equity? Defining and Refining equity outcomes
Power Mapping: Institutional Legacies, Hierarchies and Gatekeeping.

Community Engagement:

Public Perception, Current Events and Social Awareness

Who Speaks for Whom: Agency, Assumptions + Needs Assessment?
Ideas to Action: Articulating your Why, How, What and When of Equity outcomes
Session II (August 10, 2022 – Virtual): Envisioning, Prototyping, & Planning for Buy-In
Key Question: Where is an environment of Equity? Envisioning and Exploring equity outcomes
Fostering Cultural Sensitivity:

Recognizing all forms of oppression (intersectional)

White Dominant Norms and the mainstream gaze.
Urgency of Repair: Acknowledging and apologizing for Institutional harm + Unconscious Bias

Pushing past Status Quo: Transformation, Turning a Test into a Testimony

Ideas to Action: Authenticating your Why, How, What and When of Equity outcomes
Session III (August, 17, 2022 – Free Library of Philadelphia): Remedy + Repair, Implementing + Embodying Change
Key Question: We are an environment of Equity? Executing + Enacting equity outcomes Catalyzing Change – What issues will your DEI doing work, resolve?
Small Group work + Design Charette

Round Robin Presentation + Feedback sharing

Resource the Change Fair: Evaluation and Networking

Ideas to Action: Announcing your Why, How, What and When of Equity outcomes
*Want to attend but can't work this into your budget right now? Scholarships may be available! Email PANO's Assistant Director Christina Spadaro at christina@pano.org for more info.
Registration Fees:
$150 per organization (up to 2 representatives from your org) for PANO Members | $300 per organization (up to 2 representatives from your org) for Not-Yet Members
Terms of Participation
Your purchase includes registration for up to two representatives from your organization to participate in all three sessions in this series. Please do not share the login information with others, as it may interfere with your ability to join. Each of the two individuals included with your ticket will receive their own unique set of login instructions.
Registration will be limited to the first 20 organizations to register, and those beyond the first 20 can be added to a waitlist for future opportunities to attend this or a similar program.
Due to geographic considerations, registration will be limited to organizations in the greater Philadelphia area. Interested in bringing this series to your region of the state? Let us know!
Materials & Login/Call-In Instructions:
Materials and login instructions will be emailed to attendees a few days prior to the series start date. We will use Zoom as our virtual meeting platform for the first two sessions (June 22 and July 20); you can familiarize yourself with Zoom and/or join a test meeting prior to these sessions. The final session (August 17) will be hosted at the Free Library of Philadelphia. Additional information will be provided a few days prior to this session.
NOTE: A copy of the recording will be distributed to all who attend each live virtual session. The in-person session will not be recorded.
About the Facilitator:
Monica O. Montgomery, Transformational Culture Consultant, Monica Muses Creative Consulting
Monica O. Montgomery has a consulting practice which focuses on bringing nonprofits, museums, universities, institutions, and all manner of civic infrastructure up to speed with progressive strategies to:
Optimize equitable outcomes for audiences and internal / external stakeholders

Iterate new ideas, narratives, structures, pedagogies, and praxis for doing business

Infuse socially responsive practice + self-reflection into leaders, boards, operations

Encourage Remedy + resolution of workplace challenges and pain points

Better the Sector, to dismantle toxic systems and

pernicious practices within nonprofits

Create embracing spaces for everyone to engage in the work of equity, inclusion, innovation.
Monica has undergone training in a variety of equity and nonprofit methodologies and
workshops. She facilitates and advises from the vantage point of consensus building, equity,
integrated communication, and her lived experience to add resonance in her multi-disciplinary approach.
Monica has completed fellowships with National Arts Strategies Creative Community Fellows, CCCADI Innovative Cultural Advocacy, Race Forward's Racial Equity in the Arts Innovation Lab, Human Impacts Institute and Oxford Cultural Leaders at Oxford University UK. She holds a Bachelor of Arts in Broadcast Communication from Temple University and Master of Arts in Corporate Communication from LaSalle University. She teaches graduate courses around Museums and Social Change at Georgetown University, American University, Harvard University, Pratt Institute and NYU.
Learn more about Monica here.