Finance and Operations | Virtual Standards for Excellence Implementation Workshop Series (4 of 6)
05/31/2023 10:00 AM - 12:00 PM ET
Location
Zoom

Description
Finance and Operations | Virtual Standards for Excellence Implementation Workshop Series (4 of 6)
Wednesday, May 31 | 10:00 AM – 12:00 PM EST | Interactive Web Meeting
Moderated by: Heather Giampapa, Director of Standards for Excellence and Development, PANO
Presented by: Standards for Excellence Licensed Consultant Cindy Bergvall, CPA
Sponsored by: Grossman, Yanak, & Ford LLP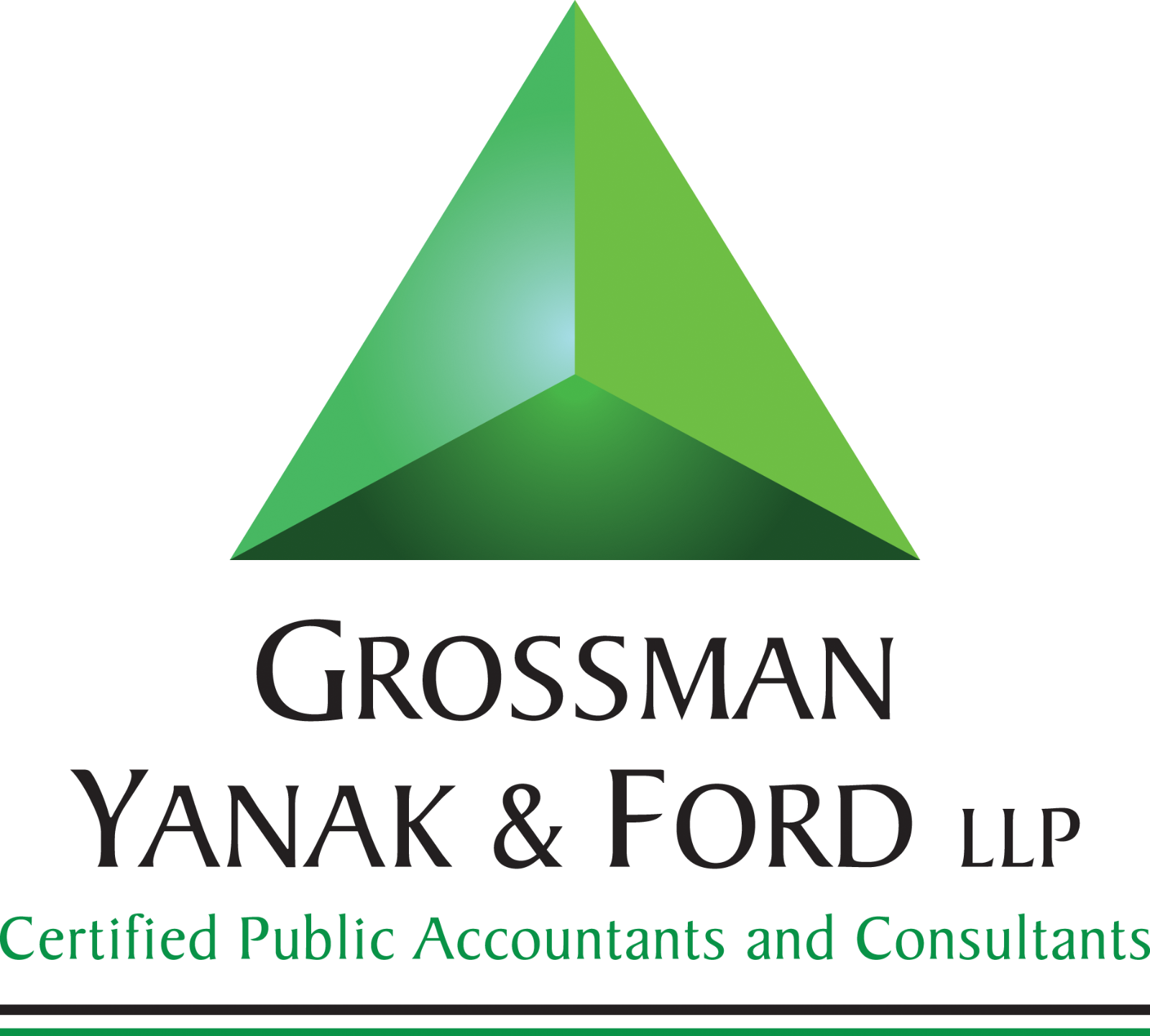 Do you want to move your organization to the next level of effectiveness? Would you like to incorporate the latest practices to strengthen your leadership and management and could use some support? Would you like to have the potential of raising more money because donors and funders are confident about the quality of your programs and you have evidence to prove it? Are you feeling like there is something more you could do to promote excellence in your organization?
If your answer to any of these questions is YES, the Virtual Standards for Excellence® Implementation Workshop Series is for you! This session, the fourth of six, covers the fourth Guiding Principle of the Standards for Excellence: Finance and Operations. We'll look at things like steps in the budget process, the Form 990, purchasing policies, crisis and disaster planning, IT planning, engaging the public, and more. We'll provides lots of tools and resources for putting the information shared into practice, including:
Sample Budget

Sample Request for Proposal (RFP) for an Audit

Board's Review of the Form 990 Policy using the Form 990 Public Relations Checklist

Model Purchasing Policy

Sample Emergency/Crisis Communication Plan

Sample Technology Policy

Sample Nonprofit Style Guide

Social Networking Policy
Join us for just this one or attend all six in the series! Sessions will take place every other Wednesday, starting April 19. While all six workshops complement each other, they can each be viewed independently of the others. Don't worry if you can't attend every session – if you sign up for the full series, you'll receive a copy of the recording and supporting materials for all six.
Each session will be interactive, offering opportunities to learn from the wisdom in the room through peer-to-peer sharing. We'll have large group discussions where you'll discover useful tips and strategies for applying the Standards in your organization as well as small group discussions using breakout rooms, where you can really dig into how others' practices can help you improve your operations (and where you can share promising practices of your own!).
Six Session Series Agenda:
April 19, 2023: Mission, Strategy, and Evaluation (presented by Deborah Drury)
1:00 p.m. – 3:00 p.m.
Mission and Impact

Planning Strategically

Organizational Evaluation

Program Evaluation

Strategic Partnerships
May 3, 2023: Leadership Part 1: Board (presented by Karen Hosler Kispert)
10:00 a.m. – 12:00 p.m.
and Governance

Fiduciary Responsibility

Effectiveness

Succession Planning

Board Member Independence
May 17, 2023: Leadership Part 2: Staff, Volunteers, and Legal Compliance and Ethics (presented by Rosalind Spigel, MSOD, ACC, and Thomas A. Tupitza, Esq.)
10:00 a.m. – 12:30 p.m.
Executive Functions and Supporting the Board

Diversity, Equity and Inclusion

Maintaining Legal Compliance

Required Public Disclosures

Whistleblower and Conflicts of Interest

Ethics
May 31, 2023: Finance and Operations (presented by Cindy Bergvall, CPA)
10:00 a.m. – 12:00 p.m.
Financial Budgeting, Reporting and Monitoring

Internal controls and Financial Policies

Personnel Policies

Administrative Policies

Risk Management and Insurance
June 14, 2023: Resource Development (presented by Stephanie Cory, CFRE, CAP)
10:00 a.m. – 12:00 p.m.
Resource Plan

Sources of Income

Fundraising Activities

Donor Relationships and Privacy

Acceptance of Gifts

Fundraising on Behalf of the Organization
June 28, 2023: Public Awareness, Engagement, and Advocacy (presented by Linda Rentschler)
10:00 a.m. – 12:00 p.m.
Educating and Engaging the Public

Advancing the Mission through Public Policy and Advocacy

Engaging in Lobbying and Political Activity

*Last 30 minutes optional for those who wish to learn about the accreditation and recognition program.
Single Login Cost:
Finance and Operations Web Meeting – $45 for PANO Members | $100 for Not-Yet Members
Full Series (20% Discount) – $216 for PANO Members | $480 for Not-Yet Members
Terms of Participation
Your purchase entitles you to a single login; multiple accesses to the Zoom webinar are not permitted. Please do not share the login information with others, as it may interfere with your ability to join. If multiple individuals from your organization would like to view the webinar, please purchase separate tickets for each person or consider a group screening ticket (below).
Group Screening Cost:
Finance and Operations Web Meeting – $150 for PANO Members | $333 for Not-Yet Members
Full Series (20% Discount) – $720 for PANO Members | $1,598 for Not-Yet Members
Terms of Participation
If you have 4-10 individuals interested in viewing the webinar, please have one person register selecting the group ticket. You can then enter the names and email addresses of up to 9 other individuals to add to your group ticket.
This option makes the most sense when you have 4-10 individuals interested in viewing the webinar. For fewer than 4 attendees, a single login ticket for each person is the most cost-effective option. For more than 10 attendees, please email Christina at christina@pano.org to discuss options.
Materials & Login/Call-In Instructions:
Materials (PowerPoint and other handouts), along with instructions on how to login and call-in, will be emailed to attendees a few days prior to the date of the webinar. PANO uses Zoom as our webinar platform; you can familiarize yourself with Zoom and/or join a test meeting prior to these sessions.
Can't attend? All registrants will receive a recording of the webinar following the live session!
What People Say About the Standards for Excellence:

"The program offered great insights on policies, procedures, and responsibilities of directors and staff."
"I like that the classes allowed me to interact with other nonprofits and share ideas and resources."
"This course reminds me of the value of being a PANO member. I have been sharing the information with our Leadership Team and reminding them to access the PANO website for resources, etc."
"I appreciated the ability for open discussion throughout the session and Hearing stories of real experiences."
About the Facilitators:
Heather Giampapa, Director of Standards for Excellence and Development, PANO
Heather brings twenty-plus years of development, communications, and nonprofit management experience to her role as PANO's Director of Standards for Excellence and Development. Her career has included positions working in a variety of nonprofit fields, including health and human services, higher education, the arts, and healthcare.
Prior to joining the PANO team full-time, Heather worked part-time with the organization in membership, development, and conference management. She received her undergraduate degree in English and History from Muhlenberg College, her Master of Arts from the University of Richmond, and became a Certified Fund Raising Executive in 2017.
Cindy R. Bergvall, CPA, Partner, Bee, Bergvall & Co. (Session Presenter)
Cindy provides strategic consulting, audit, and accounting services to businesses, nonprofits, and municipalities. She enjoys employing financial modeling and business planning to help her clients achieve their strategic goals.
Cindy also has an active role with the firm's affiliate company the Catalyst Center for Nonprofit Management. Through facilitated discussion and financial analysis Cindy partners with nonprofit organizations to increase their capacity and improve sustainability. She also provides management and Board member training through the Center. In addition to speaking for the Center, Cindy presents locally and nationally for a number of groups including PANO, the PICPA, and a number of community foundations and governmental organizations.
Cindy is an adjunct faculty member with Cairn University's Masters in Nonprofit Leadership program. Learn more about Cindy here.